"Pakistan needs one good win to get in motion," ~ Javed Miandad.
I don't know what it is about Pakistan cricket that makes me keep wanting to watch. It's one thing to watch in a country where everyone watches cricket and it's always aired. It's another thing to watch cricket in America. To actively seek out opportunities to watch it. It's also a chance to reflect on where you are since the world cup only occurs every 4 years.
Last world cup, I rubbed the sleep out of my eyes and left my sleeping family early in the morning to watch cricket at Georgia Tech – Pakistan vs. India. As the world slowly woke up, I was with a group of excited fans watching and celebrating cricket eating green iced cake. It's always reassuring to see cricket fans like yourself.
This world cup, I can watch it in the wee hours in the luxury of my own home with a password and email address and an Espn account.
Pakistan lost to India already which was a crucial match emotionally. They just lost to West Indies yesterday. Pakistan fans everywhere are feeling the sting majorly by now.
Yet when I sit and watch the eager Pakistan fans on the screen, I cannot help smiling inside. Feeling a glimmer of hope. The commentator said it correctly yesterday, "One thing you have got to love about these Pakistani fans. They have hope. Until the last ball, they're hoping."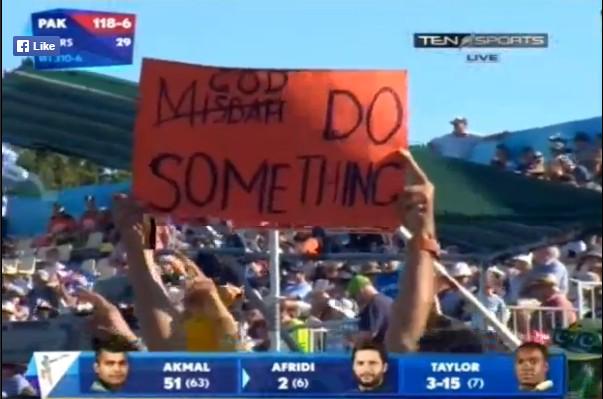 And that's so true. Pakistan is a team that has high high ups and low low downs. You never know what they're going to do, if they're going to let a victory slip out of their fingers, or all of a sudden crush a supposed-winning-team.
But one thing we Pakistanis are good at is hoping, and hoping we will continue to do. Until the last ball.